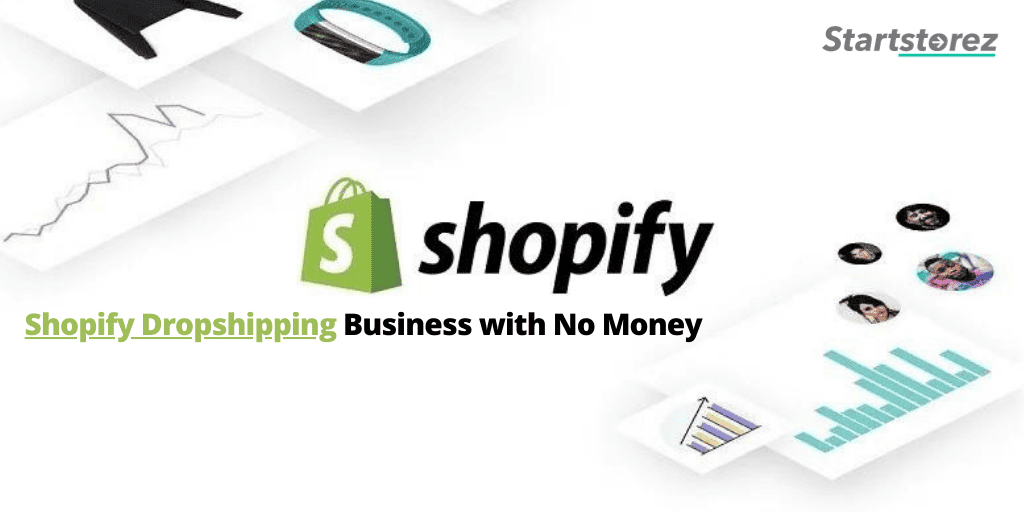 You have heard the term Dropshipping, but you are wondering how to start your Dropshipping Business??? You also might have heard about the most popular Shopify E-commerce platform but you don't know how to create your Shopify Dropshipping Business from scratch. Don't worry we are here to tell you about everything so you can successfully start your Shopify Dropshipping Store with no money. You just need the laptop, stable internet connection, and the right direction towards the successful Dropshipping Business. Dropshipping is a booming business, the fastest way to create your empire. Many people ask us how much we can earn through Dropshipping Ecommerce stores??? The answer to this question is simple: there is no limit to Dropshipping. You work hard and intelligently then Sky is the limit. We have witnessed many Dropshipping stores that are earning more than 100,000$ + dollars monthly. 
Yes, achieving the 100,000$ profit is doable, but we are very honest with you. You need 101% hard work to outrun those who are doing 100% hard work. Dropshipping is a competitive market and you should not hesitate in terms of striving hard. If you intelligently step forward and apply the befitting method in your process then surely you will get the biggest reward through Dropshipping. Just stay with us to know about all the intricacies of the Shopify Dropshipping Business we will guide you throughout to achieve what you desire. 
What is Dropshipping? And How Shopify Dropshipping Business is most suitable for you?
Dropshipping is simple, You just need a virtual Dropshipping Store. Dropshipping doesn't need any upfront money. You just have to set out your engaging online Shopify store, add the products in it and lure the customers so they can buy the products from you. The best part of Dropshipping is you don't need to buy the products to sell, you don't need any warehouse and complicated inventory process. After getting the order, you will contact the supplier. The supplier will fulfill the order on your behalf by sending the order directly to your customer. It will prevent you from the hassle of shipping and tracking. You just have to concentrate on getting the order and the rest will be taken care of by suppliers. 
To perform the Dropshipping Business there are many platforms but Shopify is hands down the best Dropshipping Content Management platform. It is the most popular platform, according to the reports, almost 31% percent of the United States of America prefers the Shopify platform. This is the largest amount, more than any other Dropshipping content management site. As we all know, the United States is the biggest and most profitable market in the world. There are 2.1 million daily active users in Shopify. The second reason to pick Shopify is it is the easiest platform to build the store and it contains many awesome features, so you can easily equip your store with profitable characteristics.
Step By Step Guide To Build Profitable Shopify Dropship Ecommerce Store
Here we are telling you the important steps to build a successful Shopify store. Just stay with us and follow these steps and we are sure that after some hard work you can achieve a fruitful Shopify Dropshipping Business with no money. 
Create the Engaging Shopify Store
 You don't need any product keeping and shipping tasks, so it is imperative you must concentrate on bringing customers to your site, so they can place orders. You need an exquisite and professional store, so buyers can know you are a real deal. This is the first and most important step. You must create an engaging site and an efficient one, as per saying first impression is last impression and your first impression on customers should be lasting and enticing. 
Choose the Best and Suitable Niche
We always suggest that you must choose the best niche because it depends a lot on the successful business. It is best if you are related to some work then you should innovate and create a unique idea for your Shopify Dropshipping Business. For example, if you are related to sports, then selling sports products is most convenient for you. You can easily tackle the queries of customers and satisfy them. 
Adding of Hot Trending Products
One thing you should keep in mind and you must do a lot in the Dropshipping process. The term is 'Competitive research'. You must find popular or in-demand products to add to your store and you must do extensive competitive research for this. Also, You should check which product is in demand, you must know about the response to the product. Product research is the essential work to get the customers. 
Search Trusted Suppliers 
Through research, you can find good products and trusted suppliers. The supplier is the one who will fulfill the order of your customer. So it is necessary that your supplier must be a trusted one and can deliver the order in time. You must be thinking how can I find a trusted person?? Don't worry, the internet is a wonderful thing. You can see the trusted supplier through the ratings, reviews, and how many orders the supplier has completed. Every product selling site like Aliexpress, Amazon, and eBay gives these features so you can easily analyze which supplier is suitable for you. 
Try Everything to Provide Ease To Your Customers
To fulfill the demand of your customer should be your number one priority. For this, you should add the easy to interact feature so you can know what your customer needs. If they show any concern you must be ready to remove their concerns. Constant engagement with customers will provide you with lots of ideas to improve your Shopify eCommerce Business. Also, You should add the easy to payment feature, the payment method should not be complicated because most of the customers get annoyed and as a result, they cancel the order. You should do everything to give ease to your customers.
Improve Gradually
You cannot improve in just a day, we told you before that Dropshipping is hard work and when you do it intelligently then this hard work pays off very well. You must be patient and open to grabbing any learning opportunity for betterment. Research well, to see what your competitors are doing. Analyze their performance and intelligently make the plan on what to do to boost your Shopify Dropshipping Store. 
You can Skip All The Building and Research parts in Less Money
For your knowledge, there is also a way, if you don't want to indulge in the time taking and extensive work demanding process of building a Shopify Dropshipping Business. We (StartStorez) are providing high profitable and full-fledged stores so you can straight away sell the products and get the profit from your Shopify store. Start Storez has created thousands of successful Shopify eCommerce Stores. We also provide the existing and best Shopify stores for sale. In just less money you can skip the process of building the store and also we will do the research for you for the hot trending products and trusted suppliers.  
---
Start the dropshipping store now! is proudly powered by WordPress